Continuing Education Course on Architectural Record
Created on: Thursday, September 03 2015 | Comments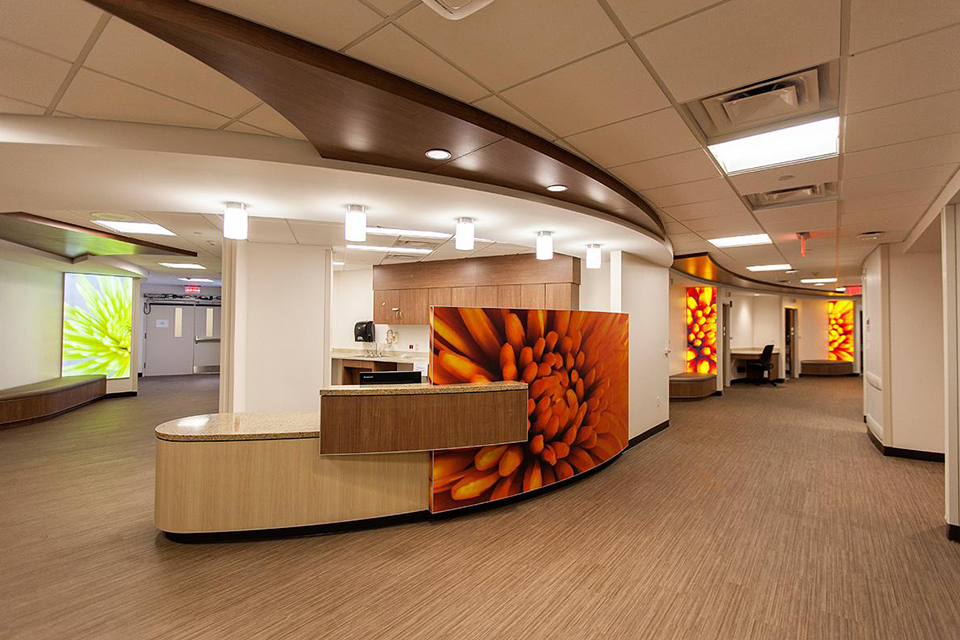 Continuing education is an annual requirement for active architects and design professionals. Coursework takes many forms, and successful course completion results in accumulating Continuing Education Units (CEUs) that must total 18 per year to meet AIA requirements.
F+S is pleased to be co-sponsoring a continuing education course offered through Architectural Record. The course describes new design directions and system solutions that help drive better healthcare design.
The course responds to a continuing and growing trend: Bringing the beauty of nature into interior spaces. In healthcare environments, evidence-based design has shown that nature has a positive impact on health, healing and wellness. A "glimpse outside" imparts a sense of calm and balance, and visual ties to the natural world help blur the lines between inside and out.
The expertise we bring to the subject? Our Zoom Digital Darkroom and Zoom Image Library make it easier than ever to bring nature's beauty to architectural glass applications. The Zoom program builds on the capabilities of our ViviSpectra glass, offers incomparable customization potential, and provides endless ways to transform public spaces with stunning super-high-resolution photos of the natural world.
To learn more about how the innovative use of architectural glass and our Zoom program can help drive better healthcare design, take the course on Architectural Record. The comprehensive course earns 1 CEU within the HSW (Health, Safety and Wellness) continuing education category.